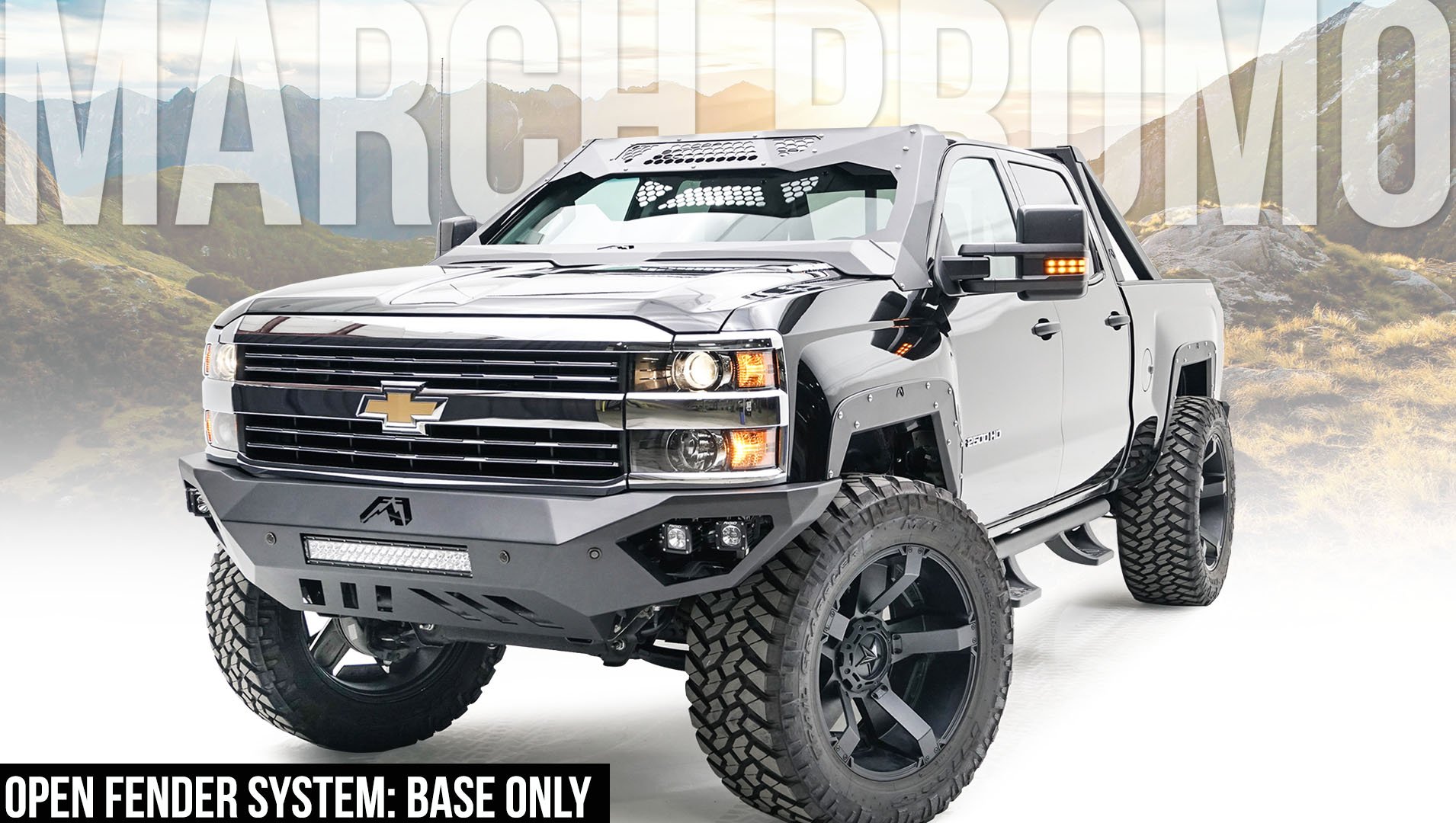 Rebate: Open Fender System (base only)
Purchase a NEW Open Fender Base System and get a rebate for $300!
(Rebate Excludes Optional Flares)
PURCHASE MUST BE MADE BETWEEN 3/1/2021 - 3/31/2021 IN THE UNITED STATES AND CANADA.
Please allow 90 days for processing.
Questions? Contact us here or call us at (866) 385-1905.
Getting started is as easy as 1, 2, 3...
Fill out the form and upload your purchase invoice.

Receive a confirmation email.

Within 90 days you will receive your $300 rebate!
Check Out More from Fab Fours
Fab Fours was born out of a passion for customizing vehicles and a love of the outdoors.