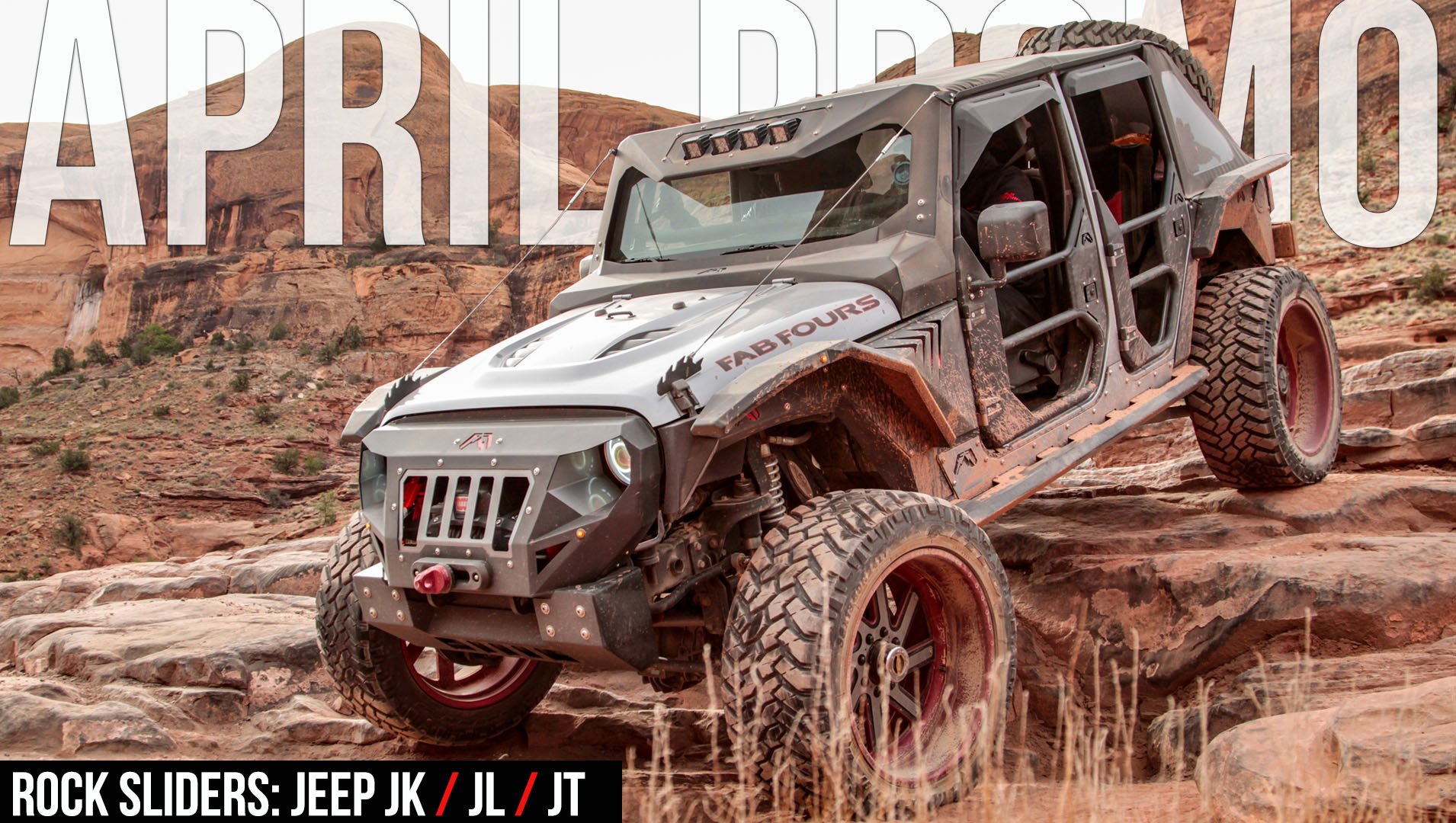 Rebate: Rock Sliders (Jeep JK/JL/JT)
Purchase a set of ROCK SLIDERS for JEEP: JK / JL / JT and receive a rebate up to $150!
(Rebate amount varies on select parts)
Purchase must be made between 4/1/2021 – 4/30/2021 in the United States and Canada. Submissions must be made before 5/31/21.
Please allow 90 days for processing.
Questions? Contact us here or call us at (866) 385-1905.
Getting started is as easy as 1, 2, 3...
Fill out the form and upload your purchase invoice.

Receive a confirmation email.

Within 90 days you will receive your up to $150 rebate!
Rebate amount below:
Jeep JK Unlimited JK07-G1250-1 $150
Jeep JK 2 Door Unlimited JK07-G1350-1 $150
Jeep JK 4 Door Light JK07-G1450-1 $150
Jeep JL 4 Door Lightweight JL18-G1550-1 $150
Jeep JL Tube Rock Slider JL18-G1750-1 $50
JT Gladiator Rock Slider JT20-G1650-1 $150
JT Gladiator Tube Rock Slider JT20-G1850-1 $50
Check Out More from Fab Fours
Fab Fours was born out of a passion for customizing vehicles and a love of the outdoors.